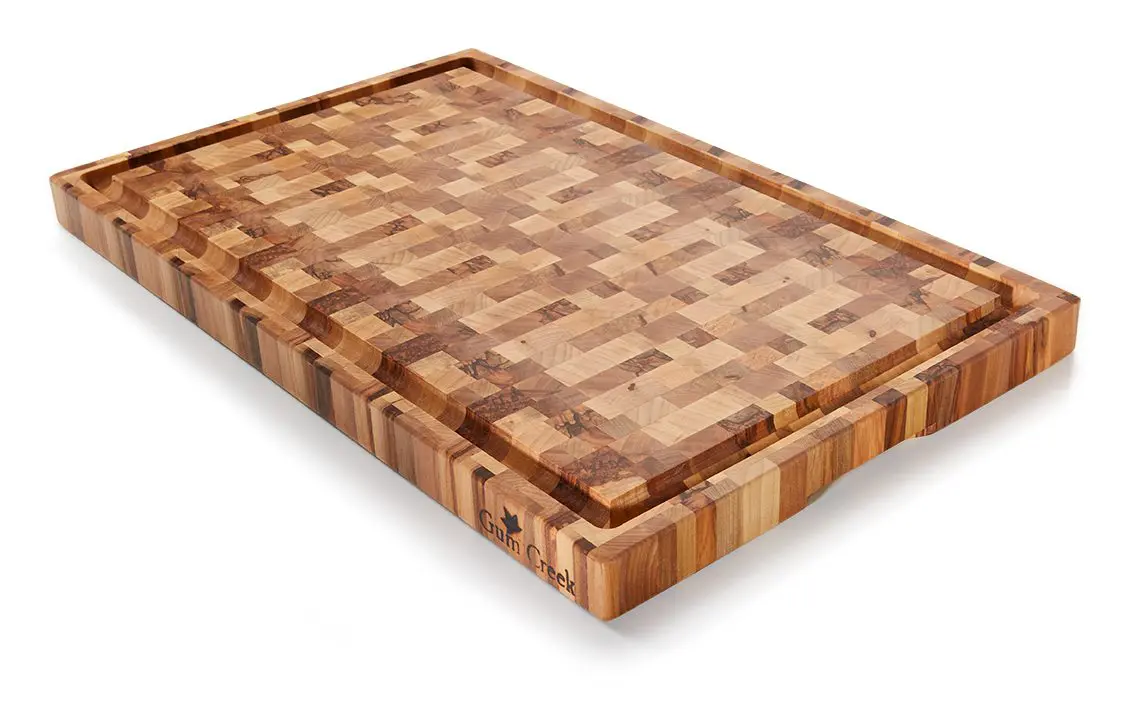 Are you feeling the (juice) groove?
Tired of juices, oils, and loose pieces of food getting in your way (or spilling onto your countertop) while you're cutting? Order your end grain cutting board with a juice groove. Rather have maximum cutting surface area? Order yours without it.
Personalized end grain cutting boards
Have us laser-engrave your end grain cutting board to create a personalized heirloom that your family can not only pass on, but continue using for generations to come.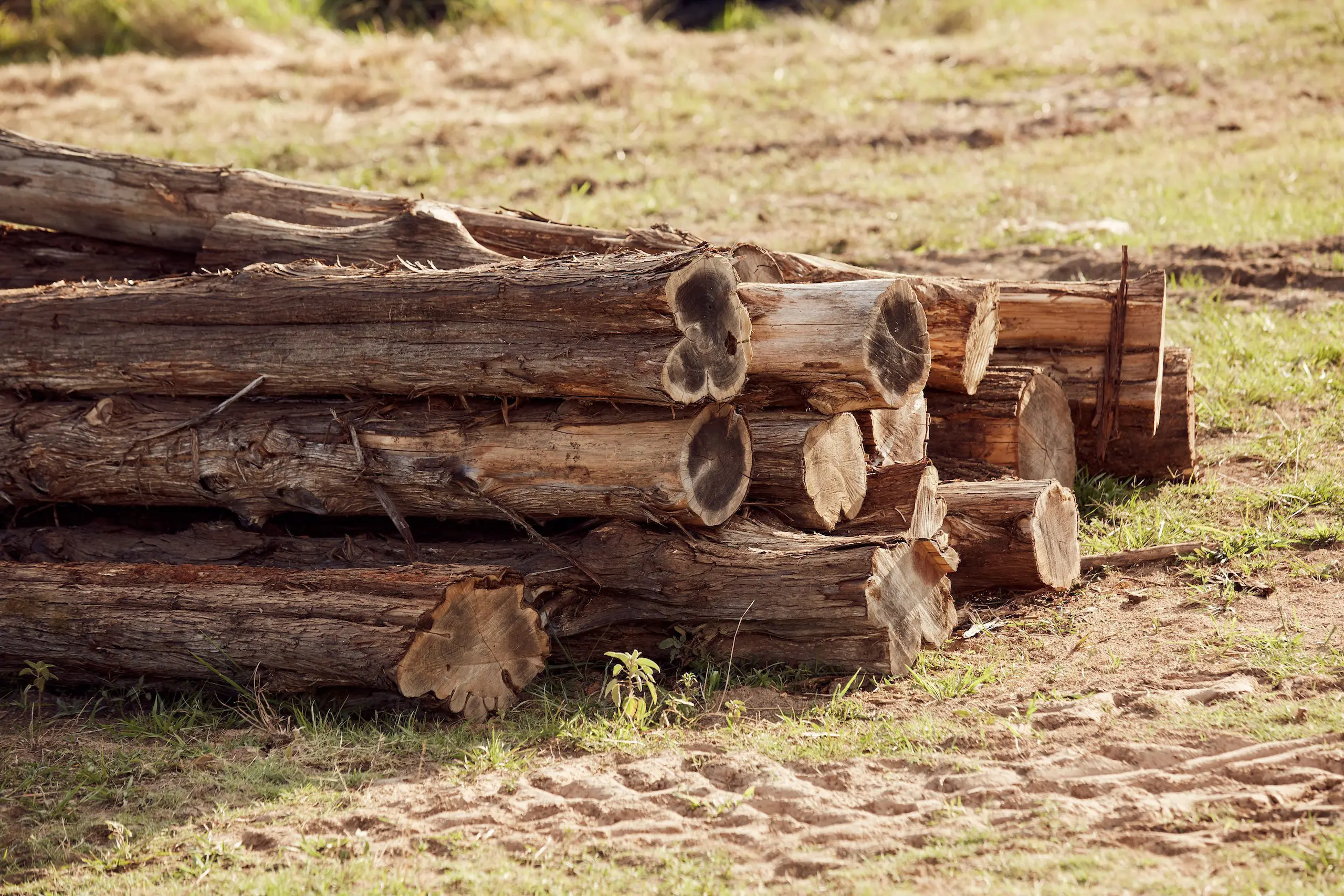 Our sweet spot for sweet gum end grain cutting boards
Sweet gum is the core species
for every Gum Creek board, and our end grain cutting boards are no exception. Sweet gum wood varies from the palest white to the deepest auburn. And that natural diversity makes its way into each board, giving your board its own unique character and beauty.
While sweet gum wood might dance all over the color spectrum, its durability, lightness of weight, and natural satiny feel are constant. So, you get a show-stopping, heirloom-quality cutting board that can be passed along for generations.
End grain cutting boards—hand-crafted from responsibly harvested East Texas timber
Every Gum Creek end grain cutting board is built by hand. But it goes beyond that. We (selectively & responsibly) harvest, mill, and kiln-dry East Texas timber. Then, we hand-pick each plank and hand-craft your cutting board to perfection. Finally, we apply our all-natural finish, laser-engrave it, and ship it to you from right here in East Texas.
Straight outta the Gum Creek Catalog
Still like the feel and smell of paper? Well, you won't get that on our website, but here's the product description copied and pasted directly from the print version of the Gum Creek Boards Catalog. So, as you read, just imagine the feel and smell of good ol' fashion paper.
The end grain cutting board is made from end pieces of wood. It usually comes in a checkerboard pattern, which is the main characteristic you'll need to be able to recognize that it is indeed an end grain cutting board. While these types of wood cutting board are a bit more expensive, some people deem it worthy, as it is better for your knives. End grain cutting boards have a "self-healing" factor, as the fibers close up after they have been cut by the knife. This makes knife marks not as noticeable as they would be on edge or flat grain boards.
Additional information
| | |
| --- | --- |
| Dimensions | N/A |
| Size | Prep (10x12x1.5), Small (10x16x1.5), Medium (12x19x1.5), Large (13.5×21.5×1.5), Carver (15x24x1.5) |
| Board Color | Dark, Light, No Preference |
| Juice Groove | Juice Groove, No Juice Groove |
| Engraving Location | Bottom Right – $5, Center – $20, None – No Fee, Recipe – $30 |
| Font | None, Default Font Type, Arrus BT Bold, Bakersignet BT Bold, Bakery, Base05, Bernadette, Breakdown, Broadcast, Bromello, Buckets, Copper, Docktrin, Grand Adventure, Geoslab, Gloss, Hotel De Paris, Huntress, Imprint MT Shadow, Jasmine, Julietta, Laguapita, Landsdowne, Magnolia Sky, Marecelle, Mark, Mocking Bird, Mollywood, Monterey, MOUNTAINS, Mustardo, Perfect, Rose, Rosetta Black, Rustic, Silvercharm, Strawberry Blossom, Think, Typewriter, Varsity, Washed, Work In Progress |