Charcuterie boards built to make your next gathering unforgettable
Closed Slide
Heirloom-quality charcuterie boards
With proper care, Gum Creek charcuterie boards last for generations. Personalize yours so that your grandkids can serve their kids from a board that reminds them of your love.
Reversible charcuterie boards
Whether you want the beveled edge up or down—no matter your style—, you can serve your guests stylishly from either side of your charcuterie board.
Knife-friendly charcuterie boards
Though the edge grain construction of our charcuterie boards shows cuts more easily than our end grain cutting boards, make no mistake—these charcuterie boards can handle (lots of) cutting.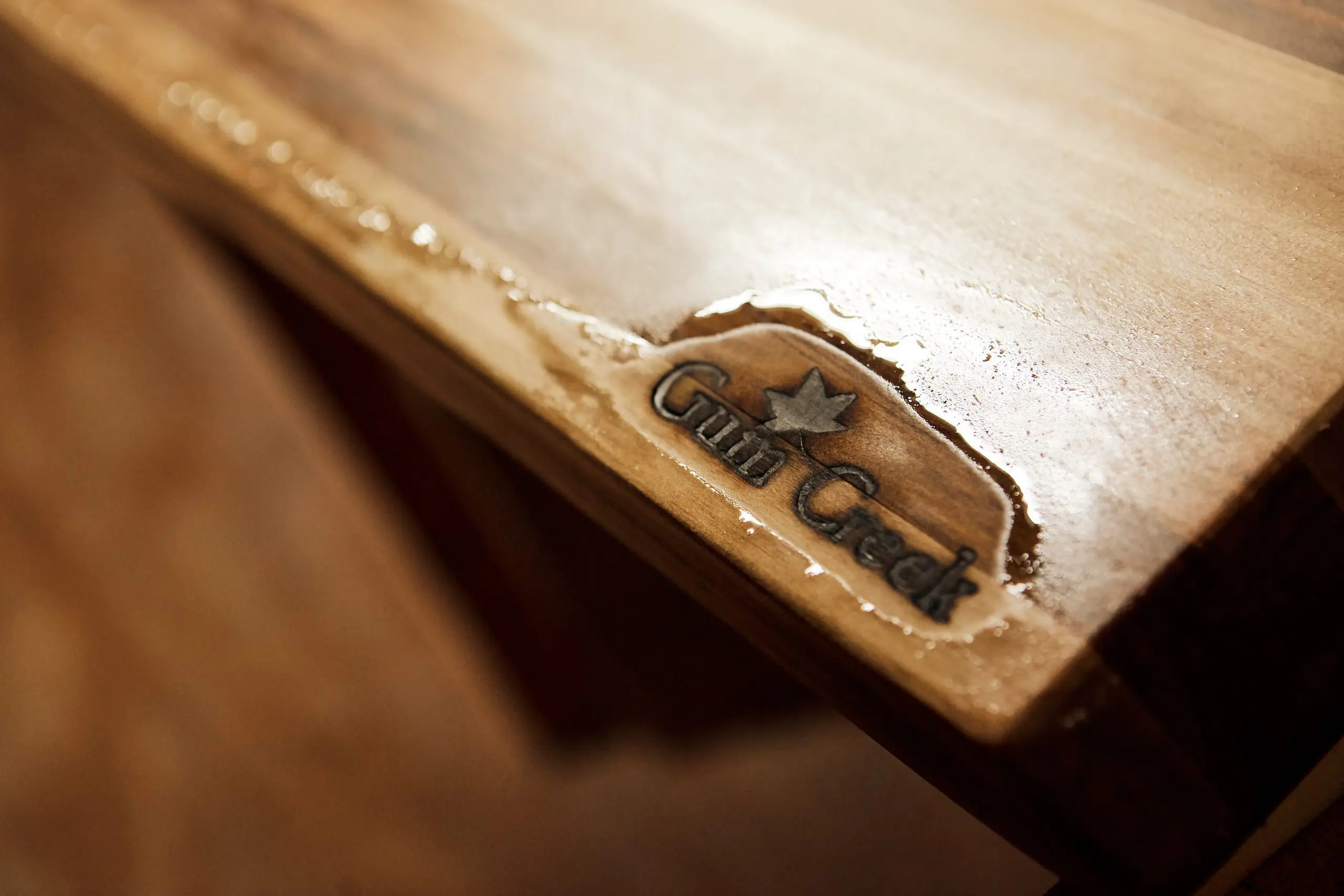 Wooden charcuterie boards—personalized.
Laser-engraving gives you a personalized charcuterie board that your children (and their children) and use to entertain their family & friends.
Hand-crafted from responsibly harvested East Texas timber
Every Gum Creek charcuterie board is hand-built. But it's bigger than that. Once we have selectively & responsibly harvested, milled, and kiln-dried East Texas timber, we:
Hand-pick each plank
Hand-craft your charcuterie board
Hand-apply our all-natural finish
Then, we laser-engrave it and ship it to you from right here in East Texas.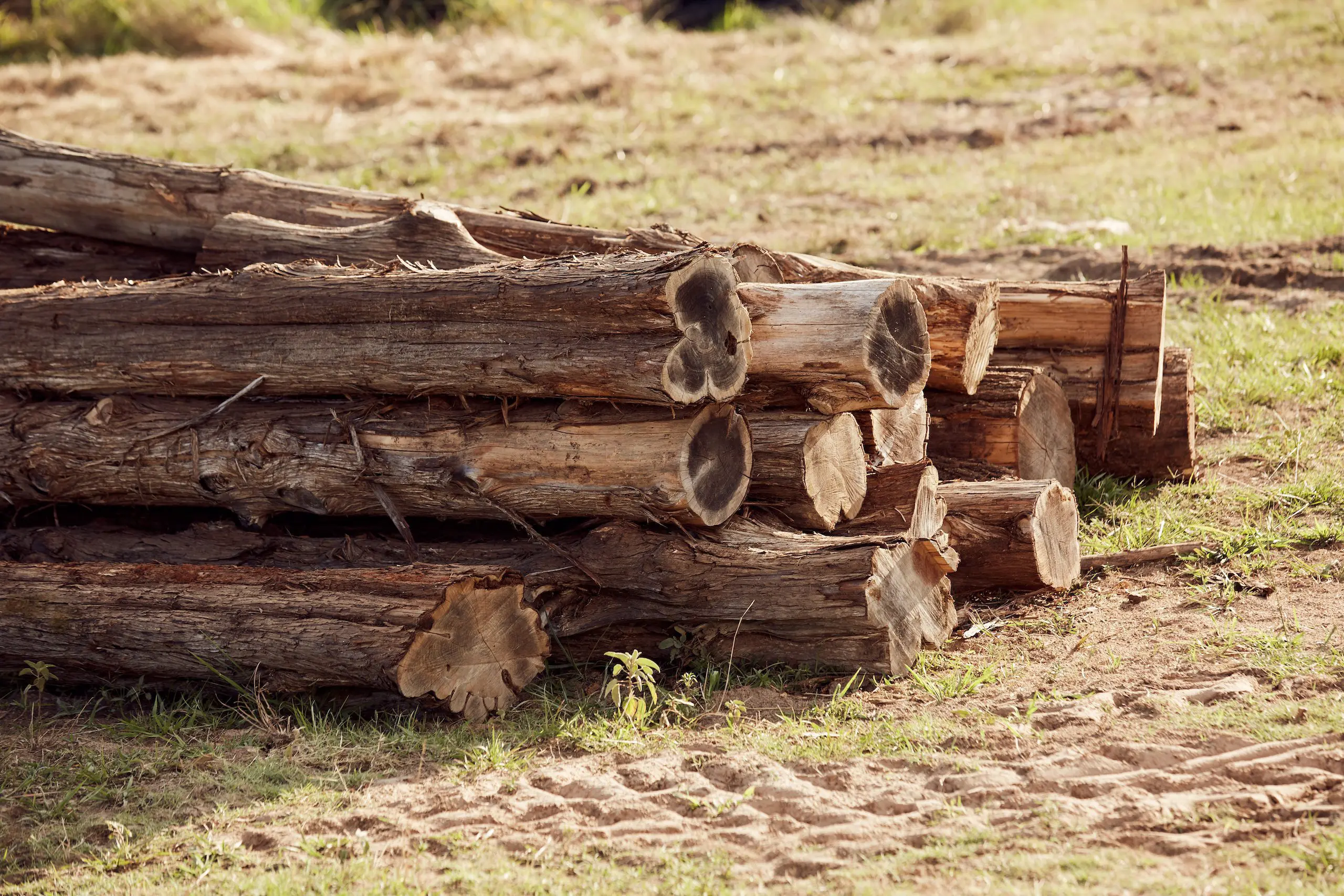 Our sweet spot for sweet gum charcuterie boards
Every Gum Creek charcuterie board is made from sweet gum wood, which varies from the palest white to the deepest auburn. And that natural diversity makes its way into each board, giving your board its own unique character and beauty.
And although sweet gum wood might dance all over the color spectrum, you can count on its durability, lightness of weight, and natural satiny feel. So, you get a show-stopping, heirloom-quality charcuterie board that can be passed along for generations.
If you're a fan of good ol' fashion paper, you won't get that on our website. But here's the product description copied and pasted directly from the print version of the Gum Creek Boards Catalog. So, as you read, imagine the feel and hear the rustle of paper.
Our charcuterie boards have a beveled edge and a clean look to showcase your gourmet bites. Use our small board for one or two people and our large for a gathering of 10 or more.
Additional information
| | |
| --- | --- |
| Dimensions | N/A |
| Size | Small (6.5x16x1.5), Medium (8x24x1.5), Large (12x24x1.5) |
| Board Color | Dark, Light, No Preference |
| Engraving Location | Bottom Right – $5, Center – $20, None – No Fee, Recipe – $30 |
| Font | None, Default Font Type, Arrus BT Bold, Bakersignet BT Bold, Bakery, Base05, Bernadette, Breakdown, Broadcast, Bromello, Buckets, Copper, Docktrin, Grand Adventure, Geoslab, Gloss, Hotel De Paris, Huntress, Imprint MT Shadow, Jasmine, Julietta, Laguapita, Landsdowne, Magnolia Sky, Marecelle, Mark, Mocking Bird, Mollywood, Monterey, MOUNTAINS, Mustardo, Perfect, Rose, Rosetta Black, Rustic, Silvercharm, Strawberry Blossom, Think, Typewriter, Varsity, Washed, Work In Progress |