Home » About Gum Creek Cutting Boards
Cutting boards hand-crafted from Texas lumber by Texas lumberjacks.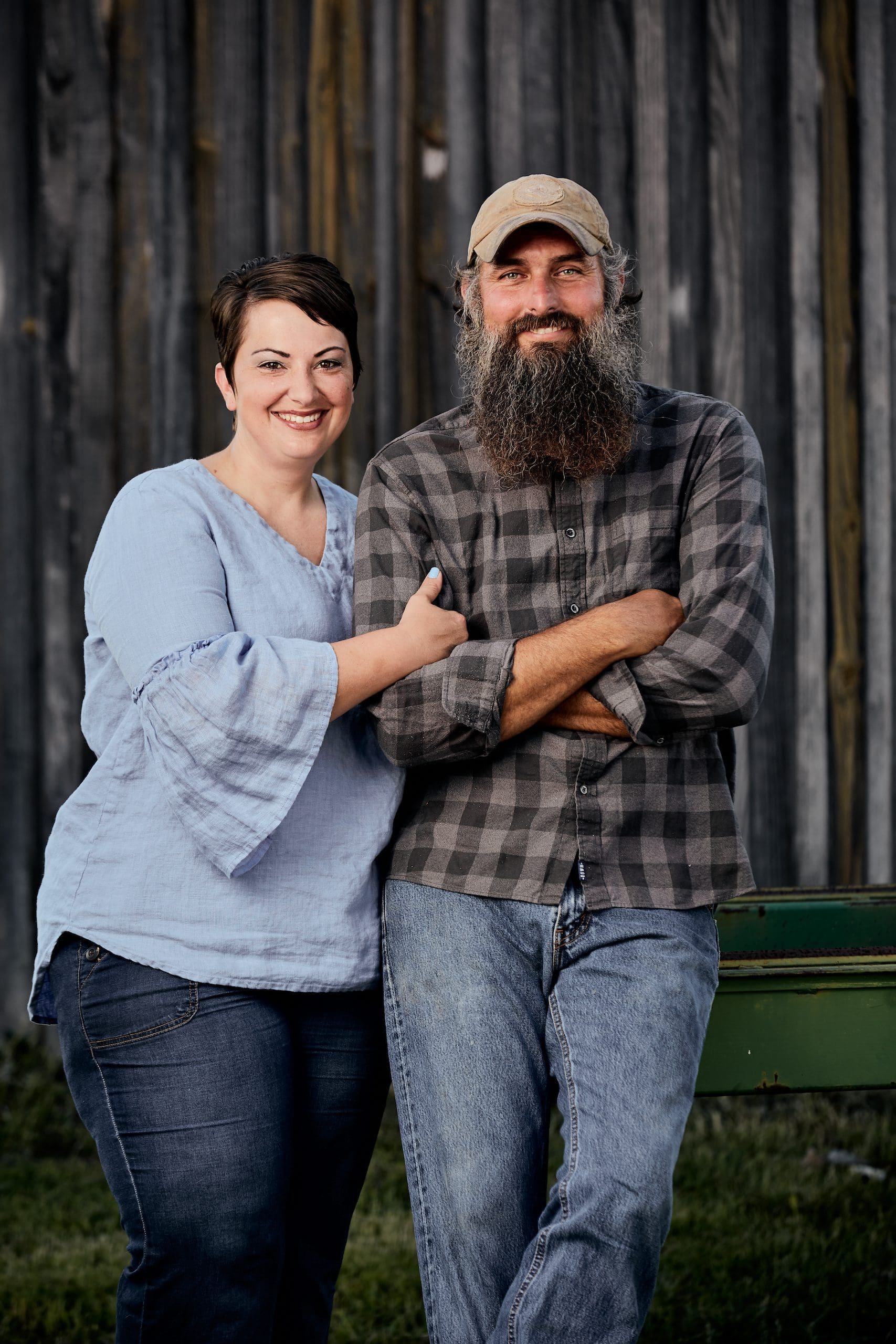 A tale of two lumberjacks
In 2011, Shaun & Laura Crook opened Gum Creek in the wood shop behind their house. From that same (albeit larger) shop, they're still hand-craft cutting boards. And now it's happening with some of their closest friends. It's a sweet gig.
Shaun Crook, Head Lumberjack
Shaun is our Head Lumberjack. And by "lumberjack," we don't mean "a guy who cuts stuff with a saw." Shaun has a Bachelor's in Forestry and a Master's in Forestry Wildlife Biology from Stephen F. Austin State University. He knows what he's doing and he's been doing it for a long time. He finds the trees, selectively harvests, mills, and kiln dries them, and hand-crafts. And he absolutely loves it.
Laura Crook, Lumberjack-of-All-Trades
Laura is Gum Creek's resident Lumberjack-of-all-trades. Laura also graduated from Stephen F. Austin State University with a Bachelor's in Forestry Business Management and a Master's in Spatial Science. She spends her days managing the details of Gum Creek, their two lumberjacks in training (Nicole and Ethan), their two dogs, and a cat (who thinks she's a dog)—all while creating and designing new products. It's a full life, and she wouldn't have it any other way.
Choosing yOur board
Not sure which custom cutting board is right for you? We have you covered:
End grain boards—Easiest on your knives, self-healing, & longest-lasting (with proper care, they'll last for generations), cutting boards don't get better than this.
Edge grain boards—Easy on your knives, lightweight, and, with proper care, will last for years, these boards show cuts, but not as easily as flat grain.
Flat grain boards—Ultra-lightweight & super-easy on your wallet, these boards show cuts easily, but for easy maneuvering, you can't beat them.
Visit our shop to find the right one for you.
A philosophy of responsible forest conservation
At Gum Creek, we believe that our wood resources should be creatively and thoughtfully used with minimal waste. Gum Creek undertakes every custom project with an eye toward not letting any wood go to waste that could otherwise be useful in a project. We curate most of our raw wood from well-managed forests.
On occasion, we get to carefully select lumber otherwise destined to be destroyed as disaster area waste. In a disaster relief situation, we truly strive to make beauty from ashes. Our customers appreciate our approach to conservation, and they love the results. We trust you will too.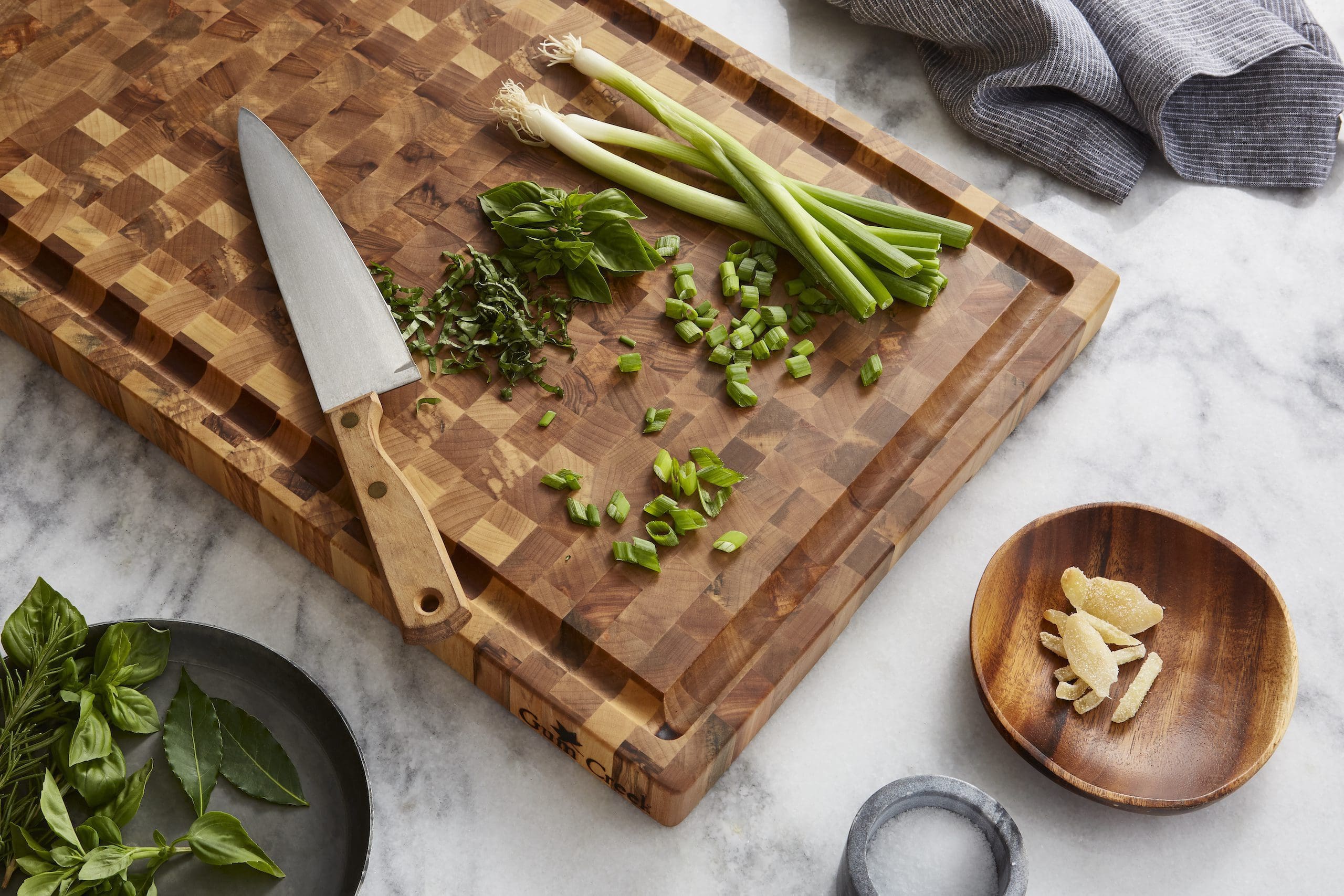 Gum Creek individually builds every board with wood milled from Texas trees. We pride ourselves on our superior quality and (borderline clinical) attention to detail. With proper care, our boards will last for generations.
Sweet gum is the core species for every Gum Creek cutting board. But if you'll let us know, we'll custom-build a board for you with the material you select. We can also laser engrave it to create a true one-of-a-kind gift. Every Gum Creek board is hand-sanded and finished with a blend of bee's wax and mineral oil. So, when your board gets to you, it's ready to use.