Round cutting boards—personalized
Have us laser-engrave your round cutting board to create a personalized heirloom you can pass on to your children.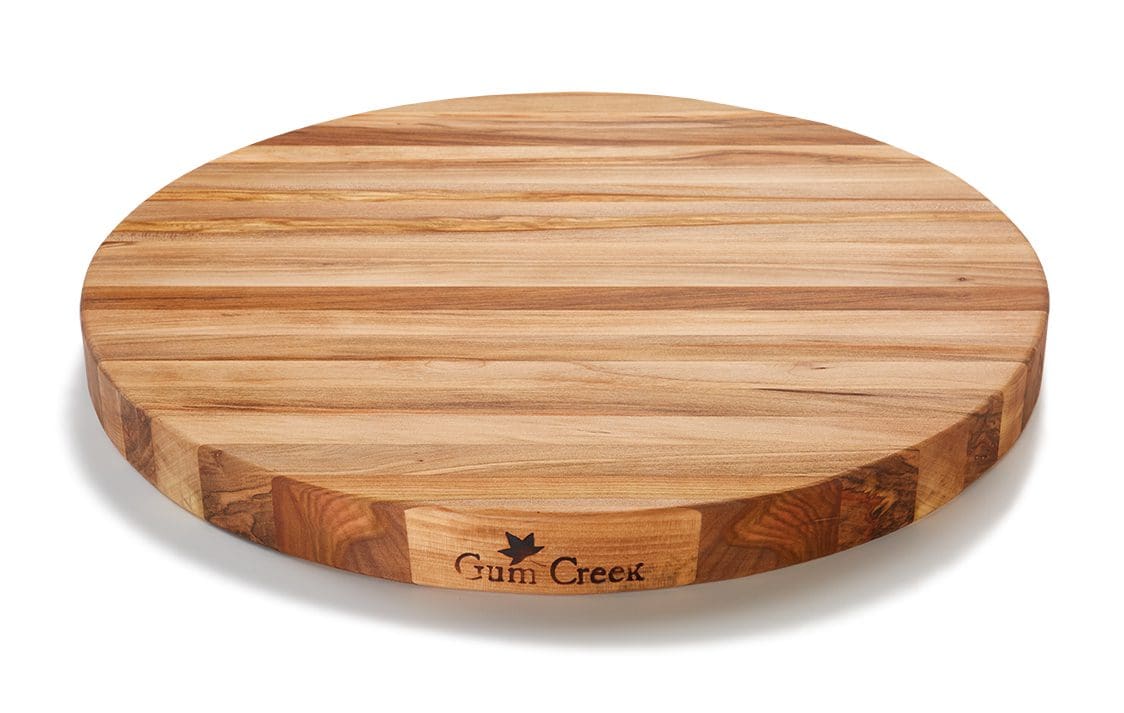 Why you'll love our round cutting boards
hand-crafted from responsibly harvested Texas timber
Our round cutting boards are made from (responsibly) harvested, milled, and kiln-dried Texas timber. Then, we:
Hand-select each plank.
Hand-craft your cutting board.
Hand-apply our all-natural finish and laser-engraving.
Finally, we ship it to you from right here in East Texas.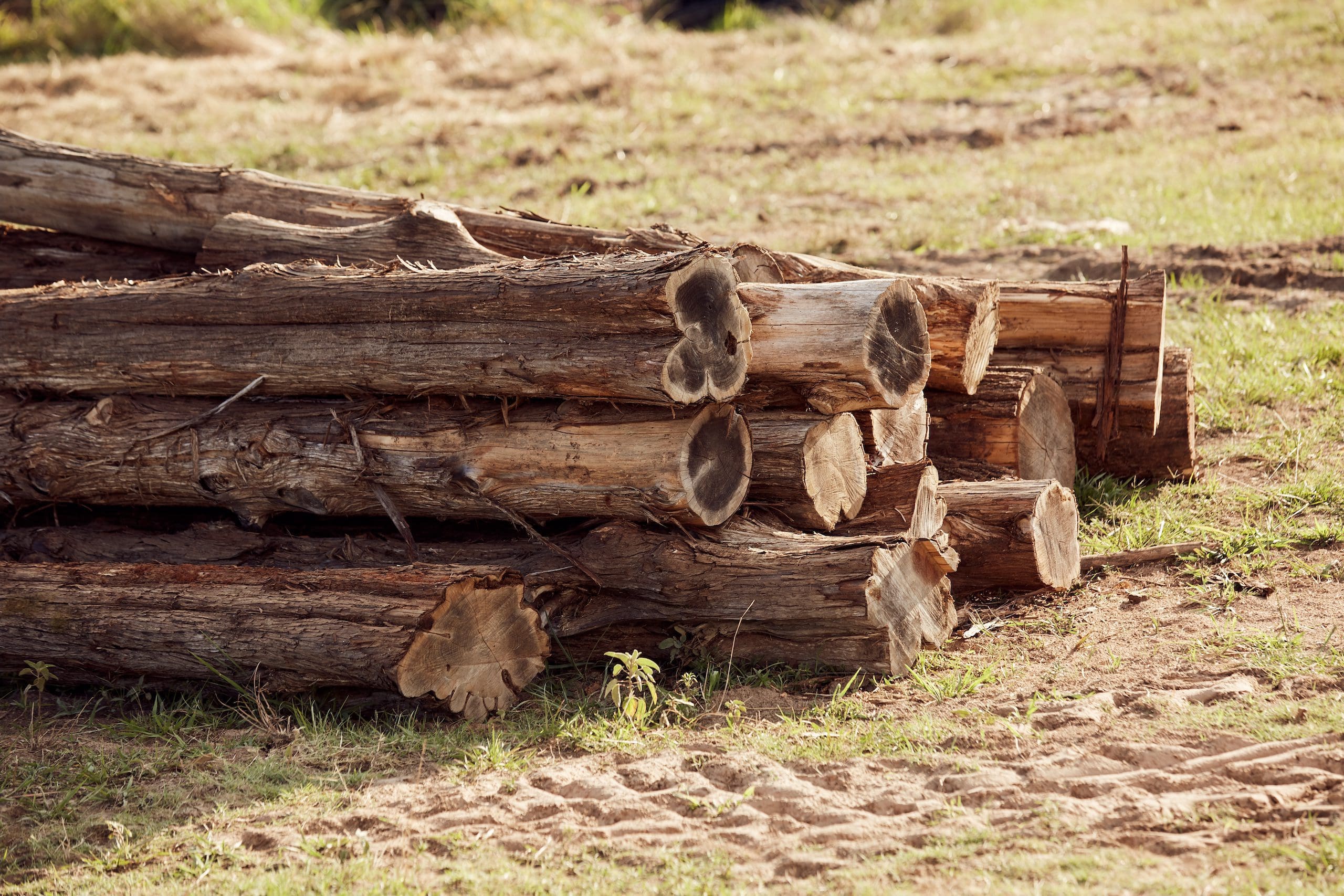 Our sweet spot for sweet gum
Sweet gum is the core species for our round cutting boards. Sweet gum wood varies from the palest white to the deepest auburn. And its natural diversity finds its way into each board, ensuring no other board looks exactly like yours.
Though sweet gum wood dances all over the color spectrum, its durability, lightness of weight, and natural satiny feel are constant. So, you get a beautiful, long-lasting, round cutting board that can be passed along for generations.
Like the feel and smell of paper? Well, you won't get that on our website, but here's the product description from the print version of the Gum Creek Boards Catalog. So, as you read, imagine the feel and hear the rustle of good ol' fashion paper.
Our round boards and Lazy Susans are the newest in our collection. The round board looks wonderful engraved and is a perfect entertaining piece for dressing up your table. The notched in handles make it easy to move on and off the table.
Additional information
| | |
| --- | --- |
| Dimensions | N/A |
| Size | Large Flat (18"x1.25"), Small Flat (16"x1.25"), Small (16), Large (18) |
| Board Color | Dark, Light, No Preference |
| Engraving Location | Bottom Right – $5, Center – $20, None – No Fee, Recipe – $30 |
| Font | None, Default Font Type, Arrus BT Bold, Bakersignet BT Bold, Bakery, Base05, Bernadette, Breakdown, Broadcast, Bromello, Buckets, Copper, Docktrin, Grand Adventure, Geoslab, Gloss, Hotel De Paris, Huntress, Imprint MT Shadow, Jasmine, Julietta, Laguapita, Landsdowne, Magnolia Sky, Marecelle, Mark, Mocking Bird, Mollywood, Monterey, MOUNTAINS, Mustardo, Perfect, Rose, Rosetta Black, Rustic, Silvercharm, Strawberry Blossom, Think, Typewriter, Varsity, Washed, Work In Progress |