It's fall y'all! Fall means that all the holidays are coming up! It's time to start thinking about what you're going to give your loved ones for Christmas! Special people deserve special gifts, which is why you came to the Gum Creek Boards website. Now that you have started to look through the website, you found out that it might be a little harder to decide what to get for your loved ones. There are so many options to choose from! Here is the ultimate gift shopping guide for you! In this blog you will be able to distinguish which cutting board and customization is perfect for your loved ones! 
There are several things to consider when you are about to buy from Gum Creek Boards. Ask yourself the following questions: 
Will this board be used for cooking?

Will this board be used for entertainment/serving

Will this board be used for decoration?

Is there a lot of space to store this board?

Do I want even want to buy a cutting board?
If the answer to the first question is yes, then you should think about what type of cooking. If the future owner of this board has nice knives, they would want an end grain (checkered) board. End grain boards are better on knives and will not dull them as quickly as edge grain (striped) boards. The cut marks will also not be as visible. If you are buying a board for someone who grills, you should get one with a juice groove. If you are looking for a board that is easy to handle, then you should look at the flat grain boards. Boards that are used for cooking purposes should only have a corner engraving or a back engraving.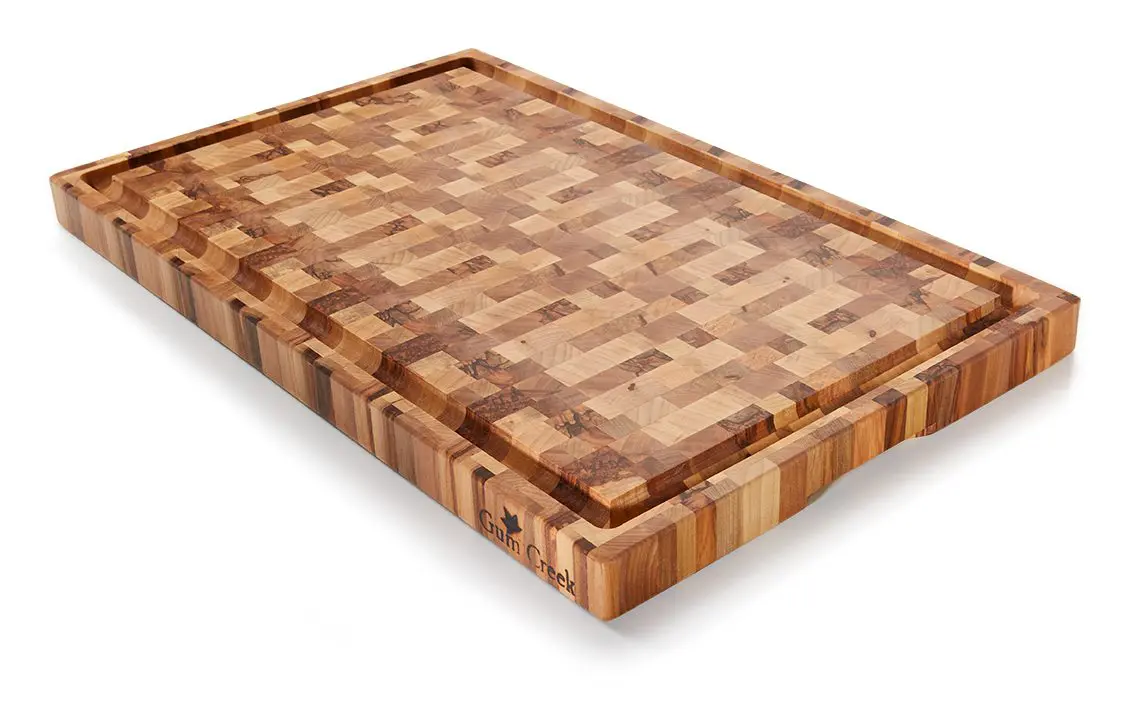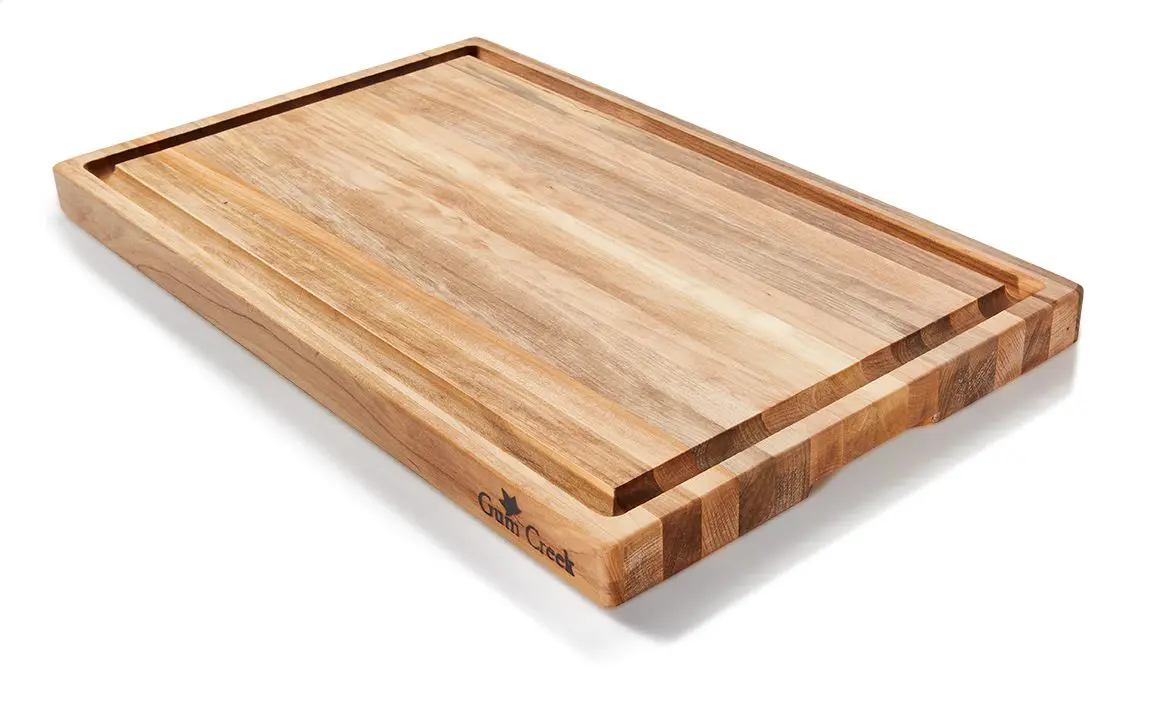 Any of the boards made by Gum Creek Boards can be used for entertainment. However, the most popular are the round boards and charcuteries. These boards are perfect for displaying appetizers for big groups! Right now, these are some of our most popular boards.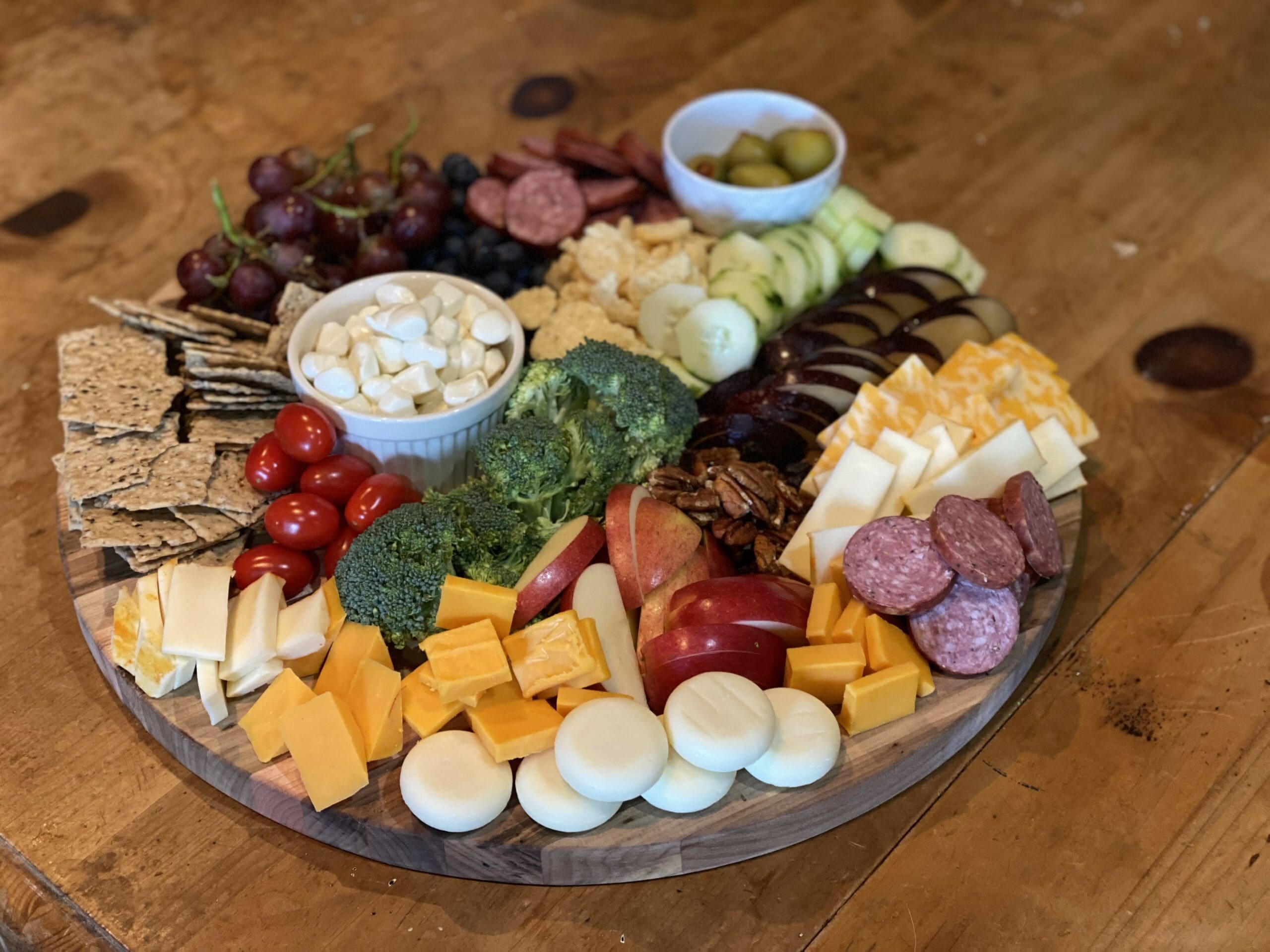 If the board is to be used for decoration, you should look for a round board, charcuterie, lazy susan, or a flat grain cutting board. All of these boards are great to display in the kitchen and useful in case the owner does decide to cut or serve on it. A center engraving is perfect for a decorative board! A name, monogram, logo, handwritten recipe or note are all very popular center engraving choices!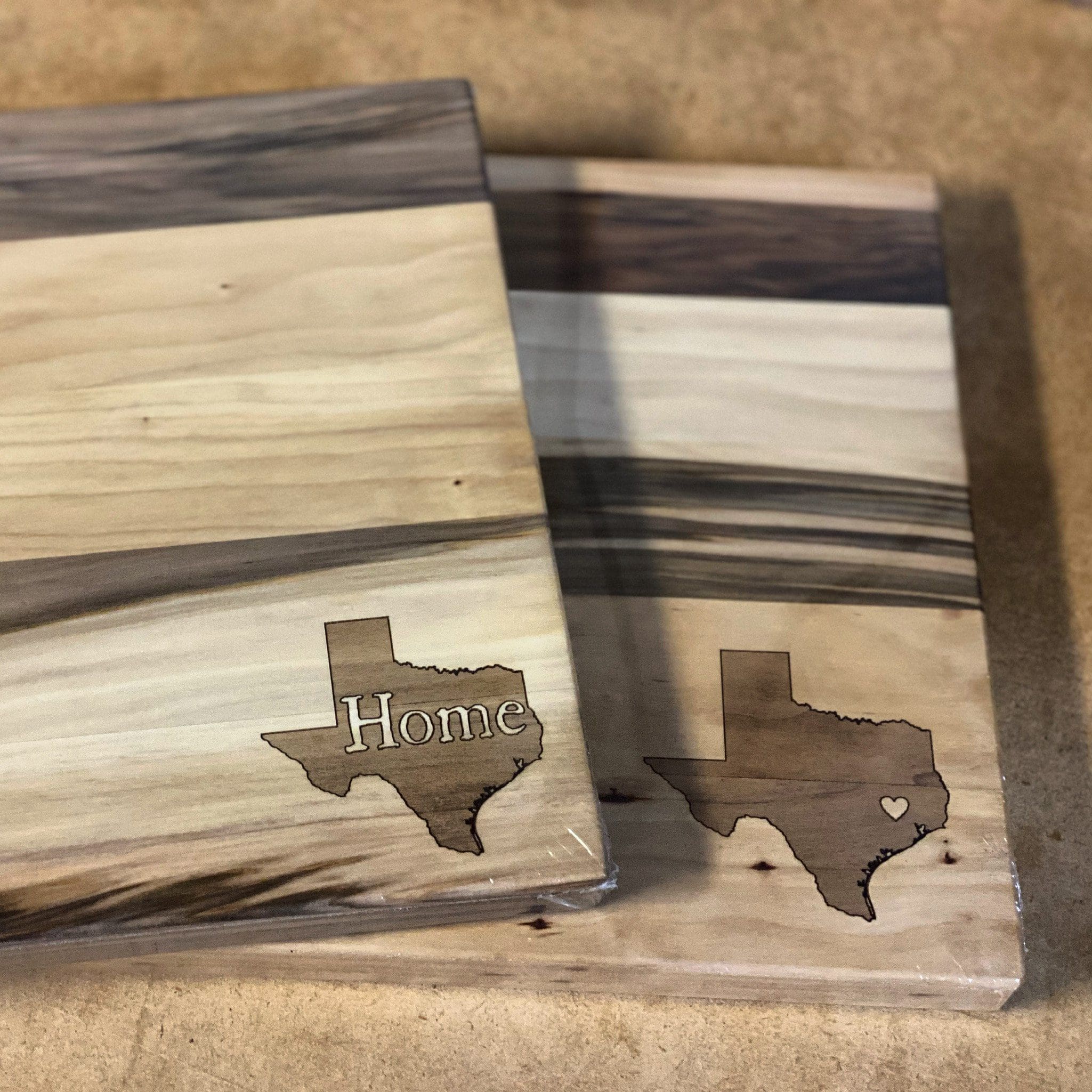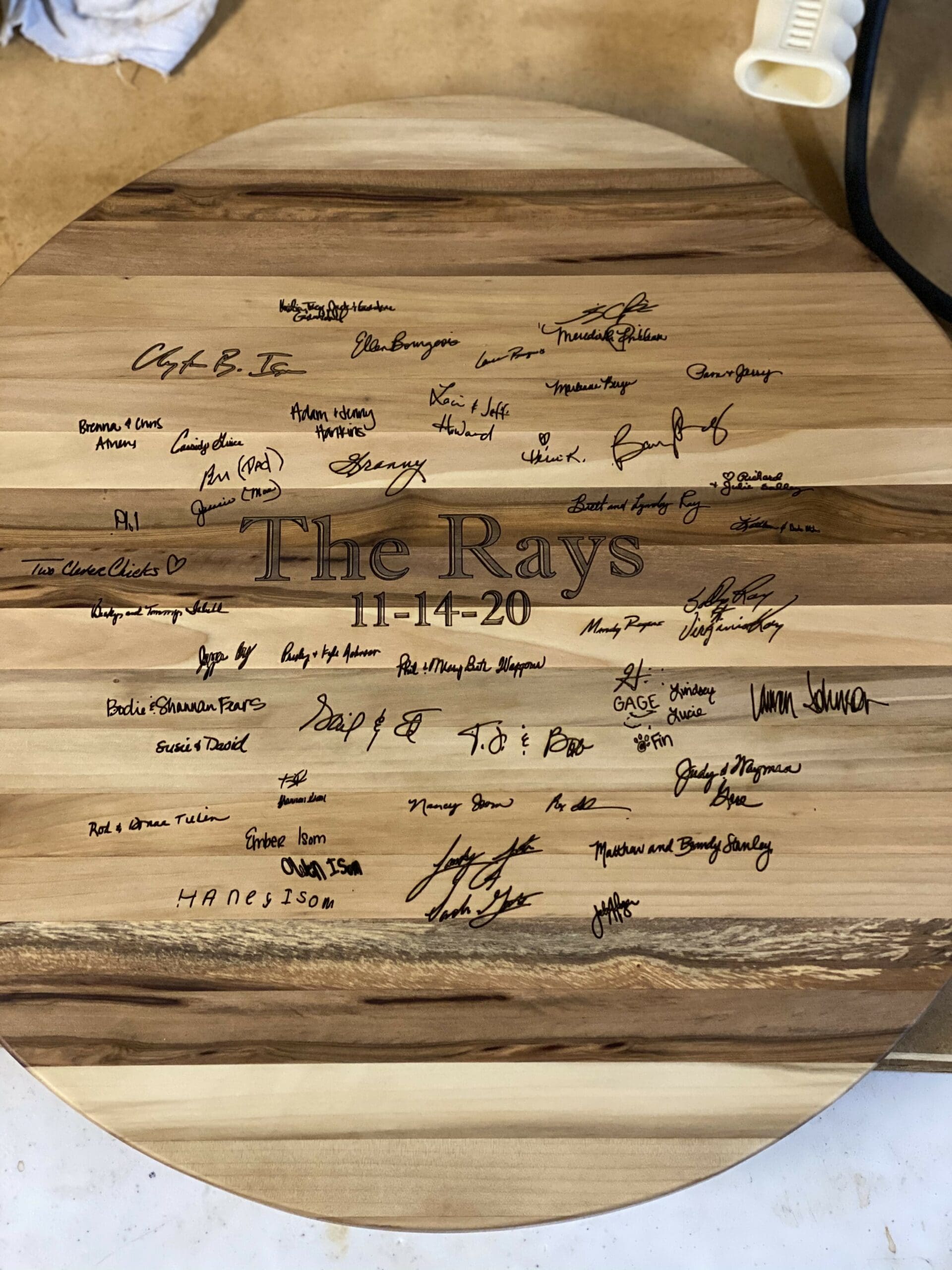 If you know what type of board you want to buy, but don't know what size, you should consider the space provided in the kitchen, or the number in the household. If a kitchen is small or cramped, you should consider a smaller board. A larger kitchen allows for the bigger boards. The size of a family also matters. Prepping a two person meal does not require a huge cutting board. Prepping for a family of 4 or more will call for a larger board.
Finally, if you decide that you do not want a board, but still want a customizable gift, you should look into our cork coasters or whiskey cigar boards! These can be laser engraved and make great stocking stuffers, or even a thoughtful gift!
I hope this helps you make the best decision when searching for the perfect Gum Creek board! Remember, don't wait until the last minute to order your board! Christmas is a busy season, you'll want to be ahead of the game!